U.S. Geological Survey streamflow gages are recording major flooding on the White River and Cheyenne River as the result of recent snow and rain. Field crews are measuring streamflow on the White River and the Cheyenne River and minor flooding at various sites throughout western South Dakota.
The streamgage for Cheyenne River at Wasta near the I-90 bridge recorded a high flow of approximately 32,000 cfs on May 16. A flow of similar magnitude has not occurred at this site since 1950. The recent high flow of the Cheyenne River flooded the Wasta I-90 Rest Area resulting in its temporary closure on May 16.x
... when the Cheyenne River comes to the front door.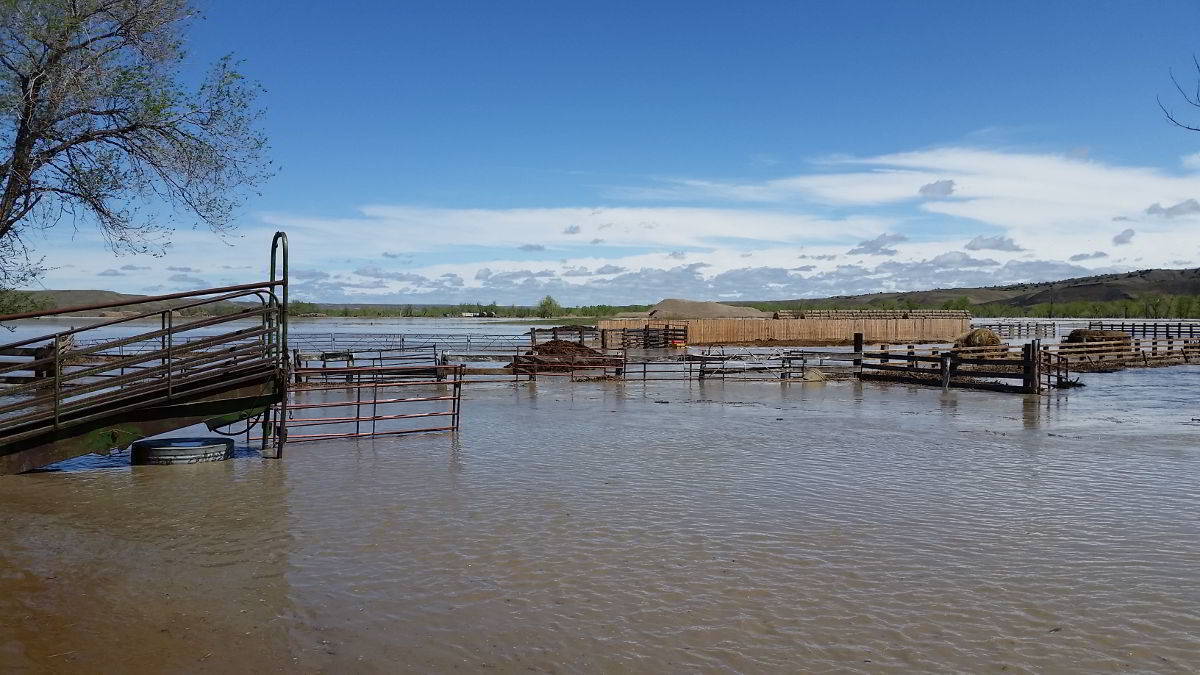 2015 Cheyenne River flood near Wasta South Dakota - May 16
Cheyenne River... 1.5 miles wide
Joel Deering 605-381-0885
or 605-993-3151
jdiamond1969@yahoo.com
www.cheyennecharolais.com
xUSGS Streamgages Measure Major Flooding in South Dakota - Released: 5/18/2015 6:44:58 PM